[ the clients ]
the who
here's a partial list of our "partners in crime"
Addison Station
AeroSpeed Fans
American Dental Association
American Library Association
American Medical Association
Amerispec
Ameritech
Anheuser Busch
Association for Library Service to Children
AVEDA
Banned Books Week
Bloomingdales
Brad Miller Design
Brownstone Properties
Chicago American Manufacturing
Chicago Faucets
Combined Orthopaedic Associates
Cornelia Court
Cosmopolitan Bank & Trust
De La Rue
Dia de los Niños/Dia de los Libros
DirectBuy
Discover Card
Eastwick + Associates
E–Fasteners.com
Epcot Innoventions
Evalution Design
Facilitec
Father's Table Bakery
Food Lion
Freedom to Read Foundation
Gamma Photo Labs
Gonesh/Genico
Hammacher
Schlemmer
Harcourt
Harper College
IBM
Illinois Institute of Technology
JJ Collins
Printers
Joomla Zoomla!
Just Sinks
Kemper Insurance
KFTR Law
Law.com
Legacy Private
Trust
Levy Restaurants
Magellan
Developments
Maple Leaf
Bakery
MBV Foodstylist
Media Packaging
Medical.com
MedSpeed
Melio & Company
Menomonee Club
(mg3): a modern
gallery
Midwest Vein Clinics
Murad Skincare
National Association of Realtors
Noble Juice
Office for Intellectual Freedom
Olan Mills
Oxxford Clothing
Park Dental
Specialists
Pear Design
Quartet
Manufacturing
Randolph Group
Realjane.com
RealLiving/Infinity
Realty
RedBox Workshop
Roadworks
Productions
Rockwell International
Rubloff Realty
S. Rosen Bakery
Sears
Signature Group
Sutherland Pearsall
Tootsie Roll
[ and now, a few words from our clients... ]
"Amazing work.
They are our go-to partner
for all of our marketing
needs, big and small."
—Founder
Financial Services
Advisory

"Simply stated:
great creative!
Always on target,
on budget, and on time."
—Creative Director/Owner
Graphic Design
& Marketing Firm
"A focused,
dedicated, smart, and
talented group. The client
service and attention to
detail are exemplary."
—Senior Management
Not-for-Profit
Association
[ the clients ]
the what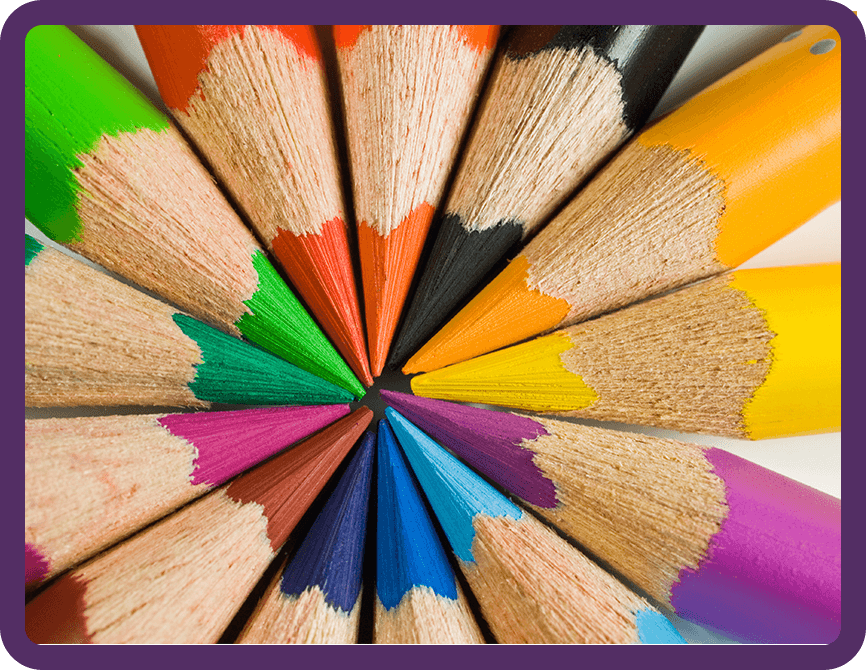 we lead a colorful life
We've been around the block—and then some… Serving a full spectrum of businesses, whatever you do, we make your business our business. The industries we serve range broadly, from business-to-business to business-to-consumer—both goods and services. Whether you're B2B or B2C, paper & paperless has you covered from A2Z.
representative industries include:
Advertising & Marketing Agencies
Associations & Not-for-Profits
Beauty & Skincare
Design Firms
E-Commerce
Executive Recruiting
Fashion
Financial Services
Fine Art
Food & Beverage
Healthcare
Insurance
IT
Legal
Manufacturing
Public Relations Firms
Publishing
Real Estate
Retail
Technology
Theatre
Web Designers & Developers
[ request a quote ]
let's talk dollars and sense